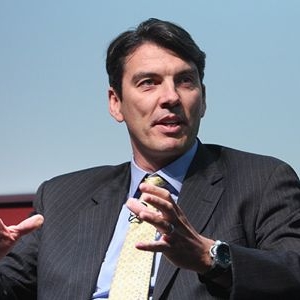 This upcoming September, AOL CEO Tim Armstrong will speak at the annual Mobile Marketing Association's SM2 Innovation Summit. Armstrong will share experiences, future vision, and expert guidance. The summit always brings together a number of bright minds that share insight on how mobile has changed the customer experience. The event will take place on September 26th through the 27th in New York City.

Tim Armstrong is a Riverside, Connecticut native who studied at Connecticut College as a double major student in both economics and sociology. After finishing school, Armstrong went into media after being convinced by a colleague and Armstrong demonstrated his ability in sales where he was promoted to Director of Integrated Sales and Marketing for Starwave which was acquired by Disney. After being acquired by Disney, Armstrong oversaw ABC and ESPN's internet ventures. Afterwards, Armstrong became intrigued by Google ads and met with Larry page where he was appointed to the U.S. Sales Chief for Google. After multiple positions in Google, Armstrong left for AOL after meeting with Chairman of Time Warner, Jeff Bewkes, and Armstrong was named CEO of AOL after in 2009. Still CEO today, Armstrong has turned AOL around and also been very involved in angel investing across numerous markets along with acquiring the Huffington Post with AOL in 2011.
This upcoming September 26th and 27th, Tim Armstrong will make a guest appearance and speak at the annual Mobile Marketing Association's SM2 Innovation Summit. The event will once again look to have an amazing turnout as it has numerous attendees that have first-hand experience in building and maintaining businesses in today's mobile and ever changing market.
If your company is interested in finding out availability and booking fees for a CEO of a technological leader such as Tim Armstrong or other technology leaders for a Keynote Speech, Fundraising Event, Autograph Signing, or Fundraising Event, call us at 1-888-752-3532.
Watch Tim Armstrong at the IAB Annual Leadership Meeting: