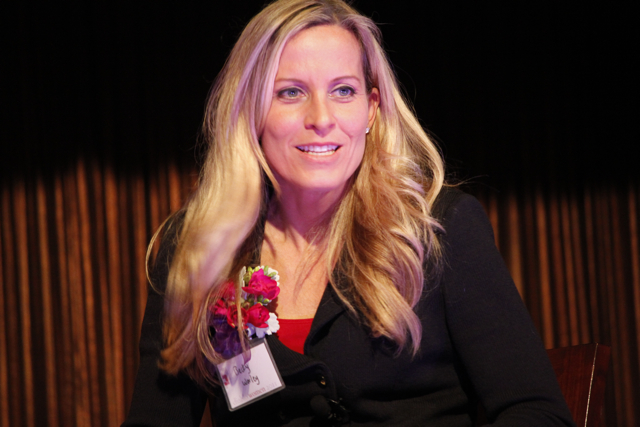 As Good Morning America's technology correspondent, one would think that
Becky Worley
would advocate for you to purchase the latest and greatest shiny smartphone. When it comes to what device parents should purchase for your kids, however, she advises they go with the old-fashioned flip phone.
Parents mostly buy their kids their first phones because they want to communicate with them, but they certainly do not want the unneeded hassle of seeing their young ones overuse a smartphone. Some manufacturers have taken notice of this dynamic and they are producing flip phones that are short on bells and whistles, but have long battery lives and added durability.
Worley recently shared ten reasons with the GMA audience why a flip phone may make more sense for your child than a smartphone.
Communications and safety are the reasons most parents get a child their first phone
Your child will not get sucked in the vortex of games, social media and group-chat apps
They are cheap – many start at $25 for the phone
You don't need an extensive data plan
Longer battery life
They are almost indestructible
Less texting pics
Basic app access
GPS-tracking
Peace of mind
Worley is a mom herself and she has been covering technology since 1998. She sees things through the eyes of the consumer and comes up with techy solutions for many everyday problems.
Worley has worked with ABC News and GMA as a Contributing Correspondent since 2005. From 2009-15, she was the host and executive producer for Yahoo! Tech's "Upgrade Your Life."
Worley has also hosted shows on the Travel Channel, National Geographic and Fine Living Network. She began her career in Seattle at KOMO-TV.
If your company is interested in finding out about availability and booking fees for a technology expert like Becky Worley or other technology leaders for a Keynote Speech, Fundraising Event, Autograph Signing, or Fundraising Event, call us at 1-888-832-4360.
Becky Worley Talks About Black Friday Shopping Deals: