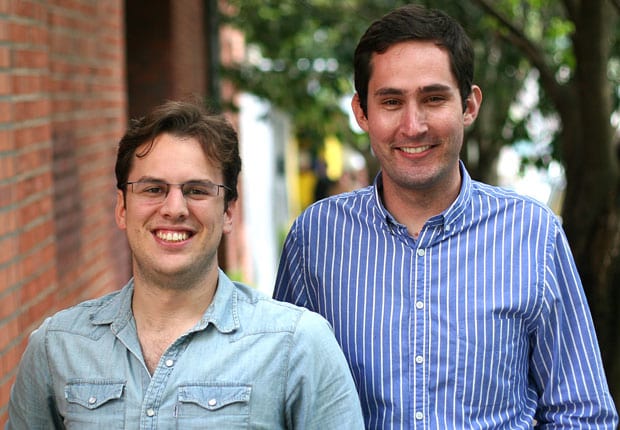 Facebook is a part of the daily conversation around technology and two men very knowledgeable about the inner-workings of the company recently shared their thoughts at SXSW. Instagram founders Kevin Systrom and Mike Krieger talked about the future of the social media giant during a wide-ranging conversation.
It was Systrom and Krieger's first public comments since they left Facebook in the fall. Among their most interesting remarks, they said they do not regret selling Instagram to Facebook and they think it is a good idea to combine all of the company's messaging apps.
There has also been great debate waged on if Facebook is too large and needs to be broken up, something Systrom does not necessarily believe in.
"Breaking companies up is a very specific prescription to a very specific problem," said Systrom. "If you want to fix economic issues, there are ways of doing that. If you want to fix Russian meddling, there are ways of doing that. Breaking up a company doesn't fix those specific problems."
Systrom and Krieger both met at Stanford University and went on to found Instagram in 2010. The company has since grown into the world's largest photo-sharing app with over 800 million users.
Less than two years after starting Instagram, the founders sold to Facebook for $1 billion. Systrom served as CEO of Instagram and Krieger was CTO prior to the pair leaving in September.
Both men echoed in their speaking engagement at SXSW that they were surveying the landscape before making their next move. Krieger said they are taking time "to get curious about things again."
If your company is interested in finding out about availability and booking fees for social media pioneers like Kevin Systrom and Mike Krieger or other technology leaders for a Keynote Speech, Fundraising Event, Autograph Signing, or Fundraising Event, call us at 1-888-832-4360.
Kevin Systrom and Mike Krieger Talk About Creating Instagram: