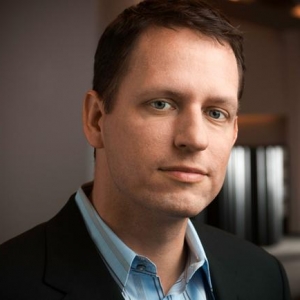 This past week PayPal co-founder and one of the first outside investors in Facebook, Peter Thiel spoke at the Republican National Convention for Presidential candidate Donald Trump. The convention took place in Cleveland, Ohio and featured many top speakers and other celebrities.

Peter Thiel is a Frankfurt am Main, West Germany native who was at a young age a US-rated Chess Master and one of the highest ranked under 21 in the country. Thiel received his undergraduate degree in philosophy from the University of Stanford and then received a J.D. from the Stanford School of Law in1992. In 1998, Thiel co-founded PayPal with Max Levchin and was later merged with X.com which was headed by famed tech leader Elon Musk. In 2002, PayPal was purchased by Ebay for 1.5 billion dollars. In 2004, Thiel made the first outside investment into Facebook in the form of 500 thousand dollars for 10.2% of the company. After multiple other investments, Thiel later co-produced well known feature film, Thank You for Smoking which was based on Christopher Buckley's 1994 novel with the same name.
This past week Peter Thiel spoke at the Republican National Convention and gave his views on Presidential candidate Donald Trump. The event had a great turnout as it does every four years and gave people the opportunity to hear from one of the tech leaders of the world in Thiel.
If your company is interested in finding out availability and booking fees for a technology superstar such as Peter Thiel or other technology leaders for a Keynote Speech, Fundraising Event, Autograph Signing, or Fundraising Event, call us at 1-888-752-3532.
Watch Big Interview with Peter Thiel: