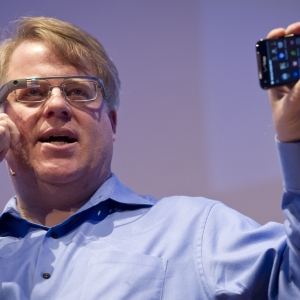 This upcoming October 3rd through the 5th, Robert Scoble will be making an appearance at Commvault GO 2016. The event is being held in Orlando, Florida and the event focuses on protecting and activating data no matter where that data presides. The event will also give attendees the chance to network, learn some new practices, and participate in hands on labs.

Robert Scoble is a Piscataway, New Jersey native who is an American blogger, technical evangelist, and author. Scoble actually grew up about a kilometer from the headquarters of Apple Computer. Without finishing his degree, Scoble dropped out of San Jose State's School of Journalism and in 2003 joined Microsoft. In 2006, Scoble left Microsoft to join Podtech.net and two years later left Podtech.net to launch FastCompany.tv featuring two shows, FastCompany Live and ScobleizerTV. Scoble has also written three bibliography and has been featured at multiple conferences and events as a technology speaker. Scoble has focused a lot of his time to helping startups and breakthrough technology.
This upcoming October, Robert Scoble will speak at the annual Commvault GO 2016 event. The event will help attendees participate in hands on labs, learn new practices, and network with peers and leaders in the field. The event is being held in Orlando, Florida and the event will look to have another great turnout that can help aspiring and established businesses and their leaders.
If your company is interested in finding out availability and booking fees for a technology leader of today such as Robert Scoble or other technology leaders for a Keynote Speech, Fundraising Event, Autograph Signing, or Fundraising Event, call us at 1-888-752-3532.
Watch Big Trends in VR by Robert Scoble: