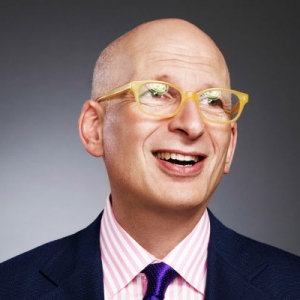 This upcoming August, the world-famous author, tech entrepreneur and philanthropist, Seth Godin will be the keynote speaker for 13th annual Rethink Conference put on by Impact XM. The conference features influential speakers, trendspotting updates, and a hands-on tech fair with cutting-edge interactive technologies. The event is being held in Princeton, New Jersey on Wednesday, August 3rd.

Seth Godin is a Mount Vernon, New York native who received his MBA in marketing from the Stanford Graduate School of Business. After successful business ventures, including Seth Godin Productions and Yoyodyne, Godin published Permission Marketing: Turning Strangers into Friends and Friends into Customers and soon after sold Yoyodyne to Yahoo! for around 30 million and became the Vice President of direct marketing for Yahoo! until 2000. In March of 2006, Godin launched Squidoo and in 2014 the website was acquired by HubPages for an undisclosed amount. Godin is also the author of over a dozen books and most focus on business and marketing.
This upcoming August, Seth Godin will be the keynote speaker at the 13th annual Rethink Conference by Impact XM. The event is being held in Princeton, New Jersey and will once again look to have an amazing turnout. With Godin in attendance and speaking, guests should get great tips and tricks from one of the best thinkers of his time and how to implement those thoughts into action.
If your company is interested in finding out availability and booking fees for a technology superstar such as Seth Godin or other technology leaders for a Keynote Speech, Fundraising Event, Autograph Signing, or Fundraising Event, call us at 1-888-752-3532.
Watch Seth Godin: Thinking Backwards: