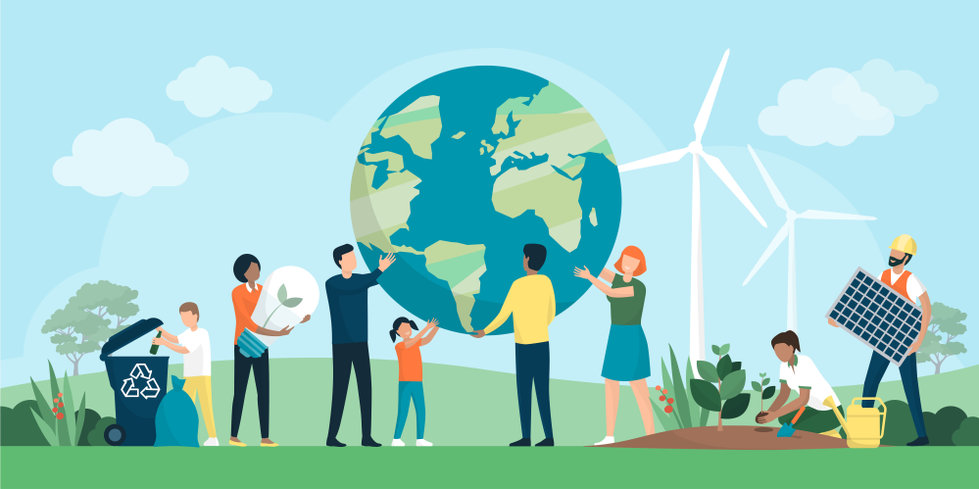 Companies at CES 2022 made a lot of big, flashy claims about climate change, some more serious than others.
Panasonic, which calculated that it released 110 million tons of CO2 per year and accounted for 1 percent of global electricity consumption, reaffirmed its pledge to decarbonize its operations by 2030 and promised to make its products more efficient. General Motors unveiled a new zero-emission pickup truck and hinted at new EV models to come.
LG has vowed to be carbon neutral by 2030 and to use 100 percent renewable energy by 2050. At the event, LG introduced glass-fronted refrigerators (to save electricity while you peek inside) and AI-assisted washing machines. Samsung, whose CO2 emissions actually increased in 2020 and has been criticized for its reliance on coal, made promises. Samsung mentioned products that would consume less standby power, which some environmentalists criticized as greenwashing.
Before publicized climate disasters reached their current degree of consistency, it may have been possible for events like CES to barely mention climate change. However, many IT companies found that ignoring the world's rising temperatures was not an option. Especially since the event was a celebration of a sector that accounts for up to 3 percent of world emissions.
The tech CEOs spoke on how phone components can be recycled, how televisions can be built with less energy, and how remote controls can be free of disposable batteries forever. They are working on the remaining emissions from the supply networks that make such products. They claim that the consuming paradigm needs to be completely overhauled, but that the underlying idea is still workable. Buying their newer, smarter products is a great way to contribute.
Some of these businesses' products are crucial for the world's green transition, such as LG and Samsung's electric vehicle battery cells. People just need to purchase cars that use them to remove gasoline vehicles from the roads. It is not as if we should try to live without computers, phones, refrigerators, among other necessary things produced by these companies. As long as we need new ones from time to time, the replacements should be more energy-efficient than the old ones.
Technology Speakers can help you book a keynote speaker that is perfect for the event or conference you are planning. Let our talented booking agents walk you through the process, giving you suggestions on someone that fits your budget and theme. For more information, Fill out our Online Booking Request Form call us at 1-888-832-4360 today!