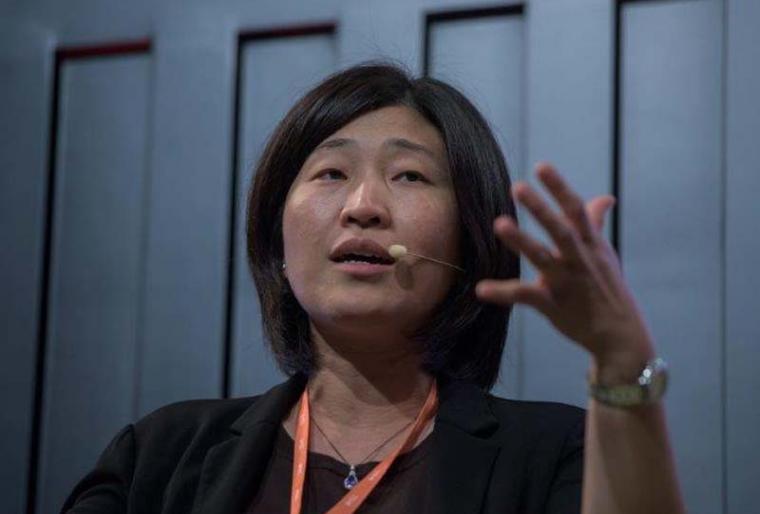 Mobile technology may seem antiquated to some, but tech investor Jenny Lee sees it is a prime innovation point for the future. She believes there are a few trends in particular that businesses can capitalize on to find success.
Mobile phone growth abroad and 5G technology are the areas where major advancements are happening. People are becoming new adopters of mobile technology in India, Southeast Asia and Latin America.
By 2022, India's mobile phone usage is set to double to 829 million people. Lee recently talked about that growth at the Money 2020 Asia conference in Singapore.
"The first wave where we saw mobile internet trends, new ideas, new start-ups hit through the U.S. and China — that's now happening in Southeast Asia, India and Latin America," Lee said. "I think that's where there's a lot that can be learned from different markets, from different models."
In those countries that are entrenched in mobile technology like the U.S. and China, 5G innovations are the next wave. Quicker speeds and cost reductions are some of the main advantages that 5G bring to the table.
As it becomes more established, it is expected that 5G will be the main infrastructure that powers all emerging technologies. It is something that Lee sees gradually spreading throughout the globe.
"I think the U.S. and China likely will lead that, while Southeast Asia, India (will) get onto the mobile wave and then ultimately, this becomes a global trend."
Lee is a managing partner at GGV Capital and a primary investor behind major companies like Alibaba and Grab. She originally began her career as a jet engineer before jumping into the finance world.
Lee studied in the U.S. at Cornell University and the Kellogg School of Management. She returned to Singapore to find success as a venture capitalist and was particularly instrumental in establishing GGV's presence in China.
Lee made history in 2015, becoming the first female venture capitalist to make the Forbes Midas List. A year later, she was named to Forbes World's 100 Most Powerful Women list.
If your company is interested in finding out about availability and booking fees for a tech investor like Jenny Lee or other technology leaders for a Keynote Speech, Fundraising Event, Autograph Signing, or Fundraising Event, call us at 1-888-832-4360.
Jenny Lee's Money 2020 Asia Conference Keynote Interview: