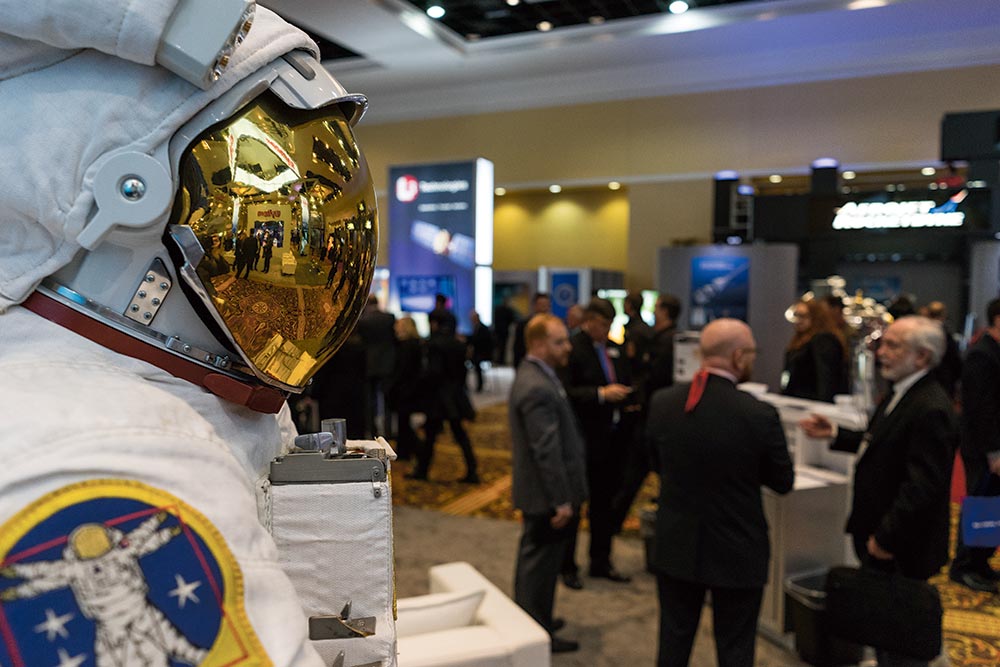 With a renewed interest among policymakers and the public about the U.S. space program, this year's Space Symposium is greatly anticipated. There are a variety speaking engagements panels set up for the event, which runs April 8-11 at The Broadmoor in Colorado Springs, CO.
Much of the agenda is centered around remarks last year's keynote speaker, Vice President Mike Pence, recently made to the National Space Council. He said that he wants NASA to return astronauts to the moon by 2024.
On Tuesday morning, NASA Administrator Jim Bridenstine, will specifically address that. Other speakers include NSC secretary Scott Pace and several individuals tapped for involvement in the emerging Space Force.
One highlight presentation of the symposium is a final talk from Air Force secretary Heather Wilson, who is leaving to become the president at the University of Texas at El Paso. She is discussing developments with the Space Force and how the Air Force is following the mission to make the U.S. tops in space.
Top executives from major private companies like Lockheed Martin, Northrop Grumman and Boeing will speak. In addition to the host of American officials present, speakers from agencies in Australia, Canada, France Mexico, South Africa, the United Kingdom, and others will present.
If your company is interested in finding out about availability and booking fees for space expert or other technology leaders for a Keynote Speech, Fundraising Event, Autograph Signing, or Fundraising Event, call us at 1-888-832-4360.
Report from the 35th Space Symposium: